Angew. Chem. Int. Ed. 2013 52, 13414-13418.
Permanent Porosity Derived From the Self-Assembly of Highly Luminescent Molecular Zinc Carbonate Nanoclusters
Kamil Sokołowski,a Wojciech Bury,b Iwona Justyniak,a David Fairén-Jiménez,c Katarzyna Sołtys,a Daniel Prochowicz,b Sihai Yang,d Martin Schröderd and Janusz Lewiński*ab
a Institute of Physical Chemistry, Polish Academy of Sciences, Kasprzaka 44/52, 01-224 Warsaw, Poland
b Faculty of Chemistry, Warsaw University of Technology, Noakowskiego 3, 00-664 Warsaw, Poland
c Department of Chemical Engineering & Biotechnology, University of Cambridge, Pembroke Street, Cambridge CB2 3RA, United Kingdom
d School of Chemistry, University of Nottingham, University Park, Nottingham, NG7 2RD, United Kingdom
DOI: 10.1002/anie.201306785
Received 02 Aug 2013, Accepted 4 Sep 2013
First published online 14 Oct 2013
Hungry hungry micropores: Reaction of [Zn4(μ3-OH)2(L)4(tBu)2] (LH = 8-hydroxyquinoline) with CO2 forms a 3D microporous material with spherical zinc carbonate nanoclusters packed in a diamondoid manner in the solid state. This compound exhibits one of the highest Brunauer—Emmett—Teller surface areas for a noncovalent porous material, with high H2, CO2, and CH4 uptake.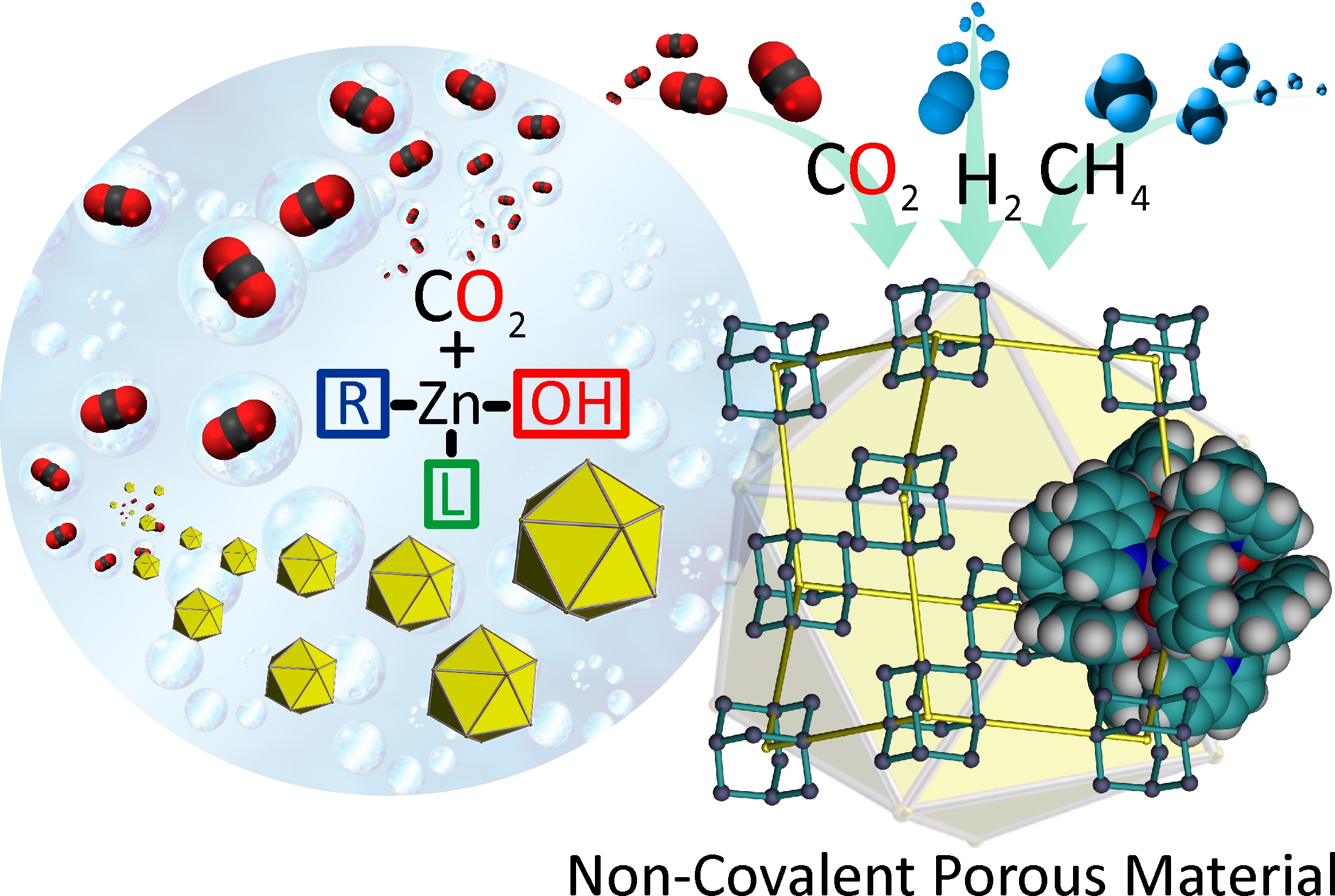 Paper on the Publisher's website