Part of our carbon dioxide-based research has been featured in Science Daily! The article includes fragments of an interview with our Ph.D. Student Kamil Sokołowski and an imaginary picture of our another doctoral candidate Kasia Sołtys.
ScienceDaily is one of the Internet's most popular science news web sites. Since starting in 1995, the award-winning site has earned the loyalty of students, researchers, healthcare professionals, government agencies, educators and the general public around the world. Now with more than 3 million monthly visitors, ScienceDaily generates nearly 15 million page views a month and is steadily growing in its global audience.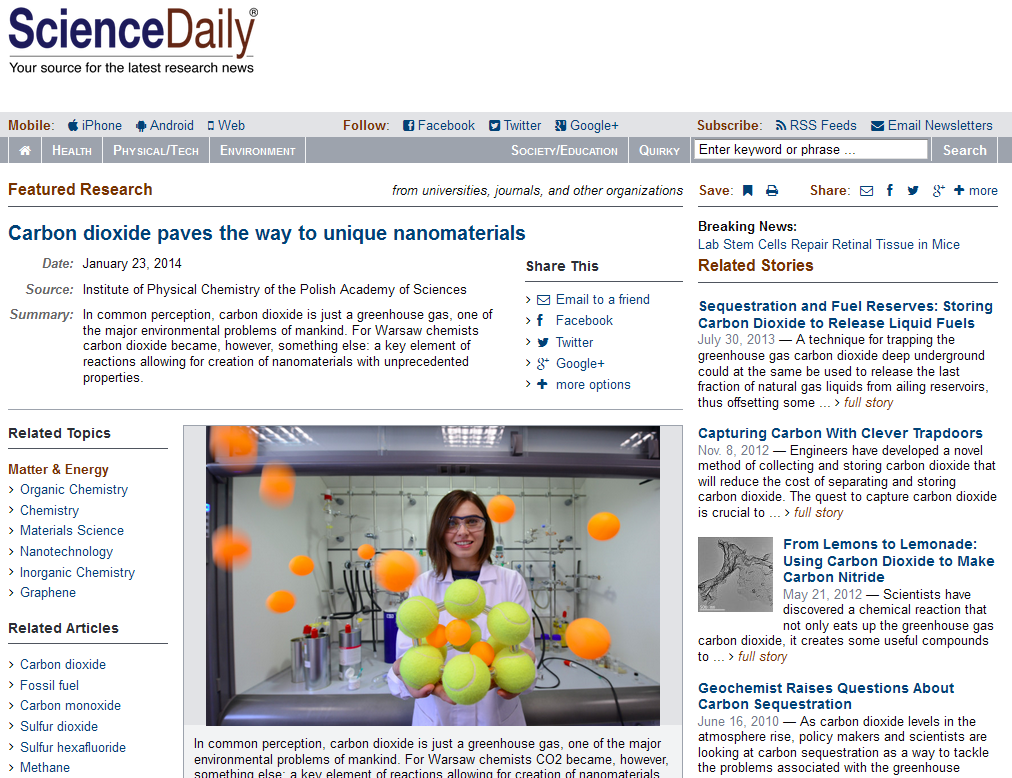 These results were also appreciated by Polish media. Polish Press Agency has published a note entitled "Dwutlenek węgla ścieżką ku wyjątkowym nanomateriałom" ("Carbon dioxide – a pathway to unique nanomaterials"). "CO2 i wyjątkowe nanomateriały" ("CO2 and unique nanomaterials") – under this title our work concerning carbon dioxide-based syntheses of functional materials has been published in Focus, which is Poland's most read popular science monthly magazine.