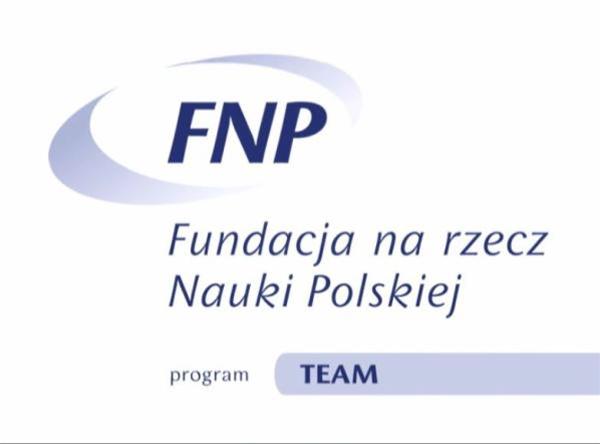 We are now searching for
3 highly-motivated Master Students and 2 Postdocs
to participate in the research within
TEAM Project No. TEAM / 2011-7 / 8
From well-defined organometallic precursors to functional materials
Project leader: Professor Janusz Lewiński, D.Sc.
The present project is realized within the TEAM programme of Foundation for Polish Science, cofinanced from European Union Operational Programme Innovative Economy 2007-2013; measure 1.2 – "Strengthening the human potential in the science sector".
 Fields: New materials and technologies, nanotechnology, biotechnology and bioengineering
Application deadline: 8 September 2013
For details, requirements and documents please see the project page.